Construction on build-to-rent (BTR) communities has nearly doubled in recent years which is why today's builders should, and are in some cases, considering modular construction. Advantages including speed of construction, lower construction and financing costs, sustainability, energy-efficiency and green building practices are some of the key factors that should be considered for all BTR communities. 
According to the National Association of Home Builders, there were 13,000 new single-family homes started as rentals in the first quarter of this year, up 63% from a year ago. That growth is driven largely by young families looking for housing alternatives that offer the hassle-free living of a managed apartment complex with the amenities of a single-family home with extra space and a yard. The challenge for developers is to acquire land and build homes fast enough to capture immediate demand. That's where S2A Modular hits the sweet spot, a construction solution for the build-to-rent market that provides much needed housing built using sustainable, efficient and tech-forward building practices. In modular construction, 90% of a home is built off-site using the most efficient and cost-effective processes. Completed modules designed to fit together perfectly are transported by tractor trailer and assembled onsite in days instead of months. Even some of today's most modern hotels are built in a fraction of the time using modular construction.  
The push for rental homes comes as more Americans have the flexibility to work from anywhere and are looking for larger spaces and modern construction, without the financial commitment and burden of a 30-year mortgage. Economic factors like inflation, slow income growth, student debt, and escalating home prices, have put consumers ages 25 to 40 on unstable financial footing for a traditional home purchase. Many are reluctant or unable to drop the customary 20 percent down payment for a single-family home, especially as the average home price has risen to a nationwide average of $407,600 as of May 2022, according to the National Association of Realtors. Increasingly, more American adults are choosing to rent and this trend is expected to continue for some time. 
Modular Construction — The Perfect Solution for Build-To-Rent Communities 
A National Association of Realtors and the Rosen Consulting Group report estimated that the United States experienced an "underbuilding gap" of around six million housing units since 2021. That lack of building and investment accounts for the critical shortage of affordable housing across the United States. Filling that building gap will take a concerted effort from lenders, developers and regulators, but the built-to-rent trend is ramping up with the potential for enormous growth and a solution for home-seekers.  
While the drivers for demand and explosive growth are there, build-to-rent developers will spend years acquiring land, securing permits, and building segments of tracts at a time. Modular construction and expertise from companies like S2A Modular can cut building time to less than half, while offering numerous other benefits to the construction process and final product.   
Speed – Modular construction is fast and efficient. Units are completed in a climate-controlled MegaFactory on an assembly line by skilled trade professionals who have perfected their craft and monitor for quality control every step of the way. Modular factories generally build several aspects of a structure simultaneously which cuts the final build time in half compared to traditional site-built construction. With modular construction, build-to-rent communities will not have to toil for years to become a reality.  
Lower Cost & Reduced Waste – Factory conditions help reduce waste; building materials can be precisely measured and excess materials are used and repurposed as needed to maximize efficiency. Expedited construction time also means shorter loan terms and less money spent on interest payments and other expenses related to building reducing the amount of funds needed to build over a long period of time. 
Reduce Carbon Footprint – Building on this scale will require a conscious effort to scale as sustainably as possible. The drive for decarbonization in construction is here to stay, and developers will need an ally already making eco-friendly building a reality. S2A Modular excels in green building practices, providing structures with superior insulation and organic-based materials that strengthen over time to meet rising structural and emissions standards. Concrete and steel processing accounts for a majority of carbon emissions in construction. By prioritizing organic materials like timber and sustainable alternatives to interior and exterior building materials, S2A is reducing carbon emissions one unit at a time.  
Amenity Rich, Tech-Forward – The build-to-rent trend consists of renters who want resort-level amenities like clubhouses, pools, green spaces, dog parks, home tech features and other perks. The beauty of the S2A Modular business model is that it couples highly efficient modular construction with smart home upgrades that renters want. For example, GreenLuxHomes from S2A Modular feature built-in connectivity and integrated tech that can be controlled by a single smartphone app.  
Sustainability-Focused & Powered By Renewable Energy – Savvy build-to-rent developers are designing communities for future technology and power needs. That means incorporating EV charging stations, solar panels and grid storage using the latest battery technology like Tesla's Powerwall. Build-to-rent communities can also take advantage of micro-gridding to become completely energy self-sufficient. With a partner like S2A, net-zero and potentially net-positive energy system upgrades are possible, completely customizable, and an easy upgrade to incorporate during the design phase.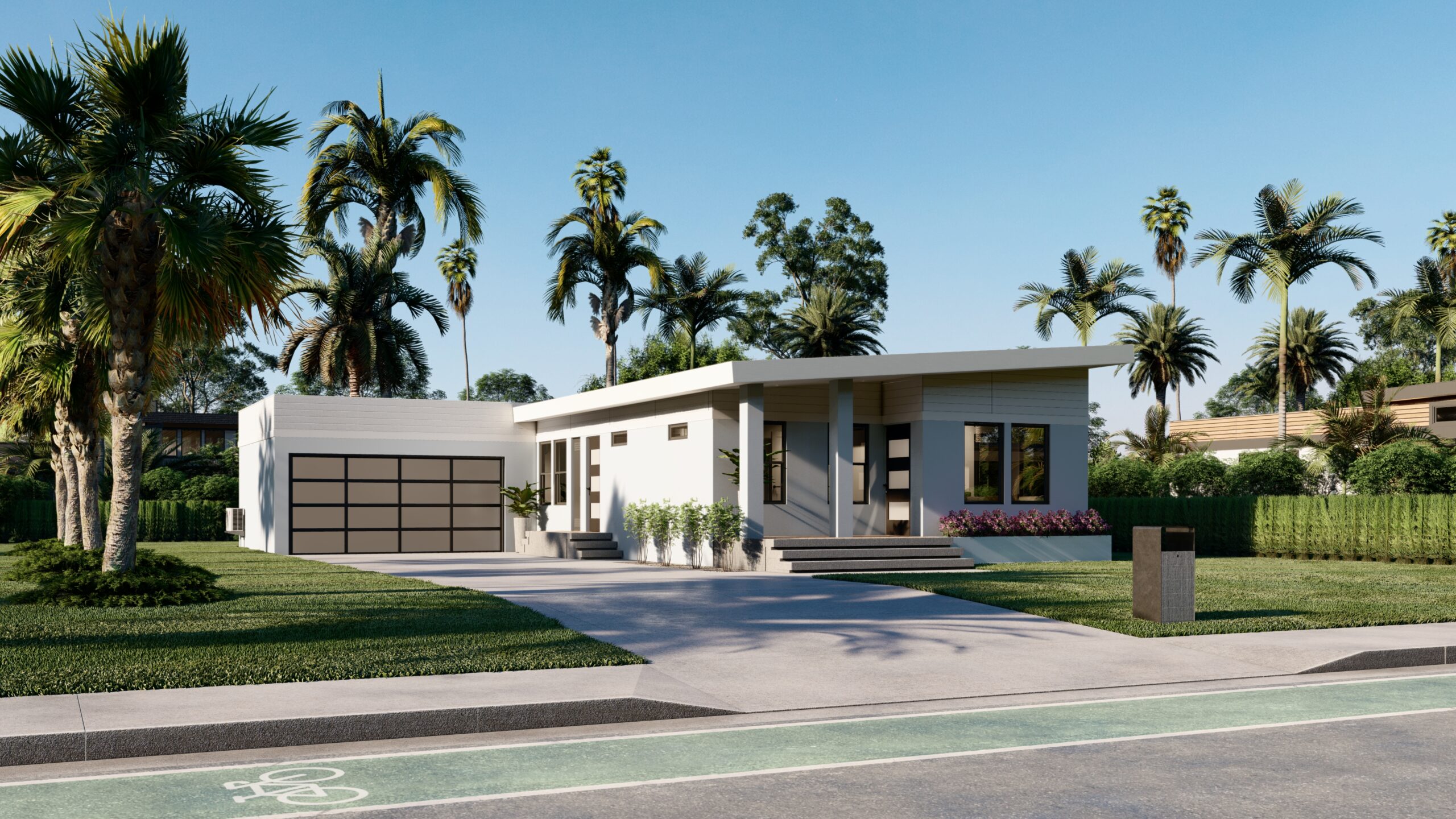 Bahia Villages – Luxury Build-to-Rent Communities in the Making, Designed and Built for Modular Construction    
S2A Modular is the exclusive builder of Bahia Villages – a large network of 55+ communities designed for active seniors containing more than 75 one- and two-bedroom homes with select amenities with net-zero energy technology in each community. Bahia Villages are gated luxury resort-style communities intentionally designed for active seniors. The first build-to-rent 55+ community is located in Lake Elsinore, CA with many more planned throughout the country. As a build-to-rent development, Bahia Villages is committed to better serving the housing needs of senior adults, providing thoughtful amenities and an affordable and desirable lifestyle – all with no electric bill. Learn more about Bahia Villages and its plans for expansion.  
Ready to scale with BTR? 
The benefits of modular construction are the same no matter the type of build-to-rent structure: single-family, small lot home, duplex, triplex, or row house. Let S2A Modular help your rental community stand out through industry-leading building practices and materials distinguished by speed, quality and sustainability.  
S2A Modular and its partners are heavily engaged in the build-to-rent market. Partnership and investment opportunities are available now. 
Please contact us at S2amodular.com/contact to learn more.