PALO ALTO, Calif., (July  20, 2022) – S2A Modular – creator of the first electrically self-sustaining, custom, and smart-connected GreenLux™ luxury residences and commercial buildings – announced its High-Performance PV GRAF all-black residential solar panels are now available for purchase by other solar companies. When originally launchedthe all-black solar panels were exclusively used in S2A Modular's own homes and commercial structures, but due to industry-wide solar panel shortages and other factors, the company has decided to make the panels available to other solar installers through the S2A Marketplace.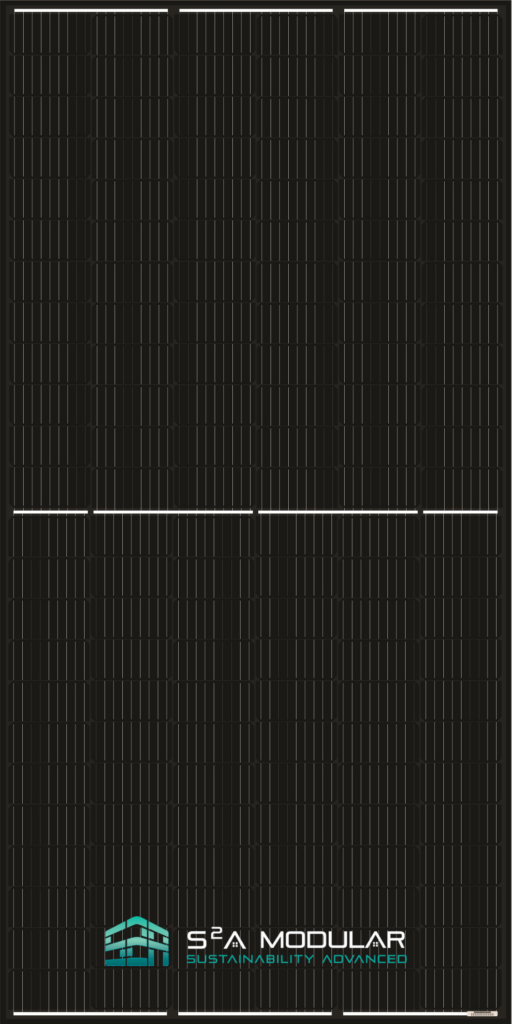 The decision by S2A Modular to make their panels available to other companies comes at a critical time as the solar industry continues to deal with supply-chain issues and a Department of Commerce investigation into whether certain overseas solar panel manufacturers were trying to avoid import tariffs by using shell companies in Vietnam, Cambodia, Malaysia, and Thailand. While the government has suspended the tariffs for two years, many companies in those countries have stopped shipping panels which could result in months of additional delays. This has caused solar projects worth billions of dollars to be put on hold or even cancelled because the developers are struggling to get panels. This is in addition to lingering global supply chain issues as a result of the COVID-19 pandemic.
S2A Graphene solar panels are not subject to the current tariff issues tied to Southeast Asia because they are made in Europe. Additionally, the PV GRAF panels are the only solar panels in the world made with graphene, a single-atom-thick layer of carbon that increases production and reduces degradation that current Tier 1 panels incur. S2A PV GRAF panels come with a standard thirty-year warranty, including a performance guarantee of 97% of nominal power after 10 years of use and 91% at the 30-year mark. Because graphene dissipates heat, the panels also perform very well in high temperatures. The panels are also made using monocrystalline cells which makes them more efficient than panels made using polycrystalline cells. Also ensuring immunity to the shortage of polycrystaline and recent increased pricing.
In previous years, manufacturing of the PV GRAF panels could only manufacture approximately 80 Megawatts of solar panels annually. However, licensing agreements with other European manufacturers and an expansion of its own facilities means manufacturing can now produce that many panels in a week. This increased production capability is welcome news for an industry desperate for high-quality panels available within a specific price point.
S2A Modular's High-Performance PV Graf solar panels are now available for order by licensed, professional solar installers and developers. For more information about purchasing S2A Modular High-Performance PV Graf solar panels, visit S2A Modular's website or email Solar@S2AModular.com.
For media requesting to speak with an S2A executive, please contact S2AModular@godriven360.com or call 310-374-6177.