All factory systems and equipment including low-voltage lighting by LightZero, climate control, saws, air compressors, cranes, hydraulic lifts and more powered entirely by Tesla Megapack and PVGraf solar panels by FreeVolt.
PALO ALTO, Calif. (Dec. 7, 2022) – A Tesla Megapack has helped S2A Modular make history as the first off-grid factory in the world powered entirely by a Megapack. S2A Modular has completed its first of many modular home MegaFactories being operated using low-voltage DC power. The Tesla Megapack receives its power from a new alternate energy source called PVGraf Solar. These unique solar panels set a new level of efficiency, reliability, and ruggedness for solar panels. PFGraf Solar manufacturer FreeVolt has partnered with S2A Modular and named them the exclusive dealer of PVGraf Solar in the United States. S2A has the UL for the black-on-black Graphene solar panels.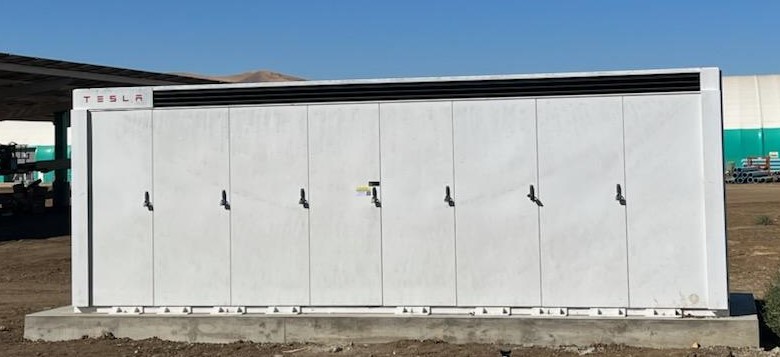 Designed using similar technology as found in S2A Modular's self-sustaining GreenLuxHomes, the MegaFactory brings energy efficiency and sustainability to modular construction. One example is how S2A Modular is using Light Zero's unique DC lighting technology in the MegaFactory, which alone reduced the factory's carbon footprint by 37,000 pounds. That equates to 37,000 pounds of aluminum, copper, and vinyl that was not manufactured, shipped, or installed at the MegaFactory.  
FreeVolt's PVGraf solar panels, Tesla's Mega Pack and Light Zero's DC lighting are only a few of the elements in S2A Modular's partnership network created to minimize negative impact on the environment and reduce its customers future operating costs. From self-sustaining, NetZero GreenLuxHomes or the company's MegaFactory used to manufacture the structures, S2A Modular is prioritizing energy reduction, sustainability, and carbon footprint reduction, with a specific focus on improving the environment.  
John Rowland, President and Co-Founder of S2A Modular 
 "This is a landmark moment for S2A Modular and I am very proud to be part of an amazing team that accomplished something that has not been done before. We are generating renewable energy with PVGraf solar Panels, storing the energy in a Tesla Mega Pack, and using it to manufacture our modular homes. This would not have been possible without the help of our partners at LightZero, FreeVolt and Tesla, and I can't thank them enough for what they have brought to this project. We believe homes and commercial structures can be manufactured more efficiently, use less energy, create less waste and fewer carbon emissions in our MegaFactory. This is a benefit for our customers and a plus for our environment. I am honored to say we are accomplishing this objective."  
Since commissioning the Megapack, all systems and equipment have been operating exclusively on the energy provided by the Tesla Megapack using energy supplied by PVGraf solar panels. The energy system has a futureproof design, capable of providing additional power as the MegaFactory scales and adds building material manufacturing capabilities.  
For more information or to schedule an interview, please contact S2AModular@godriven360.com or call 310-374-6177.