Solar-powered iLamp – packed with security, charging, communications features and more – to use surplus energy to generate revenue for S2A Modular homeowners, businesses and planned developments
PALO ALTO, Calif., (April 13, 2022) – S2A Modular – creator of the first electrically self-sustaining, custom and smart-connected GreenLux™ luxury residences and commercial buildings – has partnered with Conflow Power Group, innovators of iLamp – a next-generation, smart streetlight.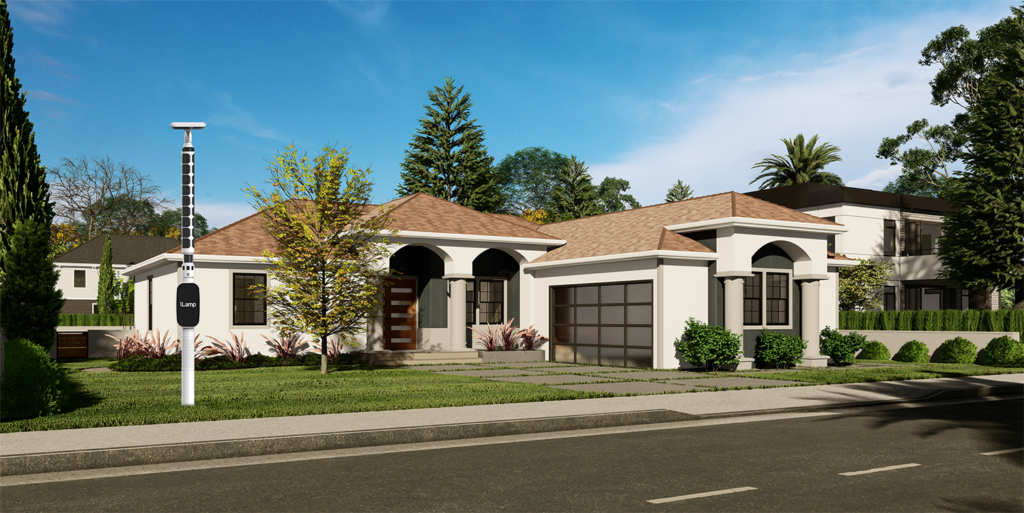 Each iLamp generates its own power from a wide variety of different technologies including enhanced battery, enhance solar and enhanced generators which allows the iLamp to run multi tech components such as security cameras, wireless communications, charging capabilities, weather tracking and more. S2A Modular's partnership gives customers direct access to iLamps for use in residential communities, commercial businesses, planned developments, and municipalities. In addition to providing valuable services to citizens, excess electricity generated by iLamps is sold back to the grid resulting in added revenue for the street-light owners.
"Since day one, we have worked to align ourselves leading technology providers creating products that not only benefit our residents, but also reduce carbon emissions which is why we are so excited to partner with Conflow. The iLamp is packed with tons of amazing technologies and we are proud to make these available to our customers, while giving them the ability to generate passive income. We are also thrilled that the iLamp benefits the community by providing law enforcement, first responders and city managers with important security and environmental monitoring, while giving residents access to charge micro mobility vehicles like scooters, connect to Wi-Fi and more. These are the kinds of technologies we want for our communities, and we could not be more excited about our partnership with Conflow." – Dean DeLisle, Chief Revenue Officer for S2A Modular.
 Feature-Rich iLamp: Security, Charging, Communications and More
Auto lighting feature saves energy and extends life of iLamp
Onboard power generation & storage allows for both on- and off-grid installations
360-degree live security cameras offer real-time video for law enforcement
Gunshot detection technologies send immediate notifications to law enforcement agencies speeding response times to gunshots
Built-in weather and air quality sensors help track critical environmental conditions in real time
Wi-Fi hotspot and cellular communications capabilities
Charging for small mobility electric vehicles and personal devices like cell phones and tablets
Drone guidance and charging capabilities
Residual income through surplus power generation
"When developing partnerships, we look for industry leaders and that is exactly what we found with S2A Modular. They have completely changed the paradigm of modular construction and their integration of advanced technologies is what helps set them apart. They have designed some of the most revolutionary, sustainable modular smart homes on the planet, so the integration of iLamps into their plans fits perfectly and brings even more capabilities to S2A Modular homes and communities. Their impact as a technology company is remarkable, and we are extremely happy to have them as a partner."  – Edward Fitzpatrick, CEO, Conflow Power Group
To speak with S2A Modular and Conflow executives, please contact S2AModular@godriven360.com or call 310-374-6177.
About S2A Modular
The Future Is Here. Introducing the #GreenLuxHome.
The first electrically self-sustaining, custom luxury homes are changing the way the world understands residential buildings – creating a new standard in stylish design, construction speed, tailor-made features with high-end materials, "surplus energy income" (Net Zero), superior hemp-based sustainable building materials and smart-connected living. From constructing the latest in patented graphene solar panel-charged designer homes, full communities, commercial buildings to world-class hotels, the stunning S2A MegaFactory is a one-of-a-kind manufacturing center, producing impeccable structures that usher in a new era in better building and living. No more energy bills. Faster construction. Immediately higher home value compared with traditional "site-built" structures. #GreenLuxSavesBucks. Visit www.S2AModular.com and join the #GreenLuxHome revolution on Facebook, Twitter, Instagram, and Pinterest.
About Conflow Power
Conflow Power Group Limited (CPG) is a UK-based power tech aggregator using enhanced battery, enhanced solar and enhanced generators to create off-grid autonomous power, making alternative energy a stronger use case than the incumbent.  CPG owns 100% of iLamp, including all intellectual property, designs and rights. iLamp is the first flagship product to emerge from CPG with many more sectors and markets to tackle in due course.   CPG has licensed its various technologies across 21 countries and is focused on adding many more aspects to create a complete eco-system for all aspects of the future of power. CPG owns 100% of Batteryware Limited and a 20% stake in Power as a Service limited (PaaS). More information can be found at www.ConflowPower.com, www.iLamp.com, www.Batteryware.com and www.powerasaservice.com
For ILO visit https://ilo.ilamp.com/product/ilamp and follow them on Instagram @officialilamp
Contact Media Relations at Media@Conflowpower.com +1 917-472-9442.