PALO ALTO, Calif., (Jan. 31, 2021) –S2A Modular – creator of the first electrically self-sustaining, custom and smart-connected GreenLux™ luxury residences and commercial buildings – announced today the locations of its final two MegaFactories reserved for retail investors. The company's Southern California and Southwest Florida sites are now available to accredited investors with opportunities to join the #GreenLux movement starting at $200K.Both sites are currently 25 percent funded and are expected to be fully funded within the next few months. S2A Modular is building a total of 35 MegaFactories over the next 5 years and the rest have been reserved for institutional funds.
The company's first MegaFactory in the Northern California town of Patterson is nearing completion and will begin manufacturing operations within the next two months. MegaFactories in Central Texas and Northern Florida have broken ground and are both under construction and are expected to be operational by the end of the year.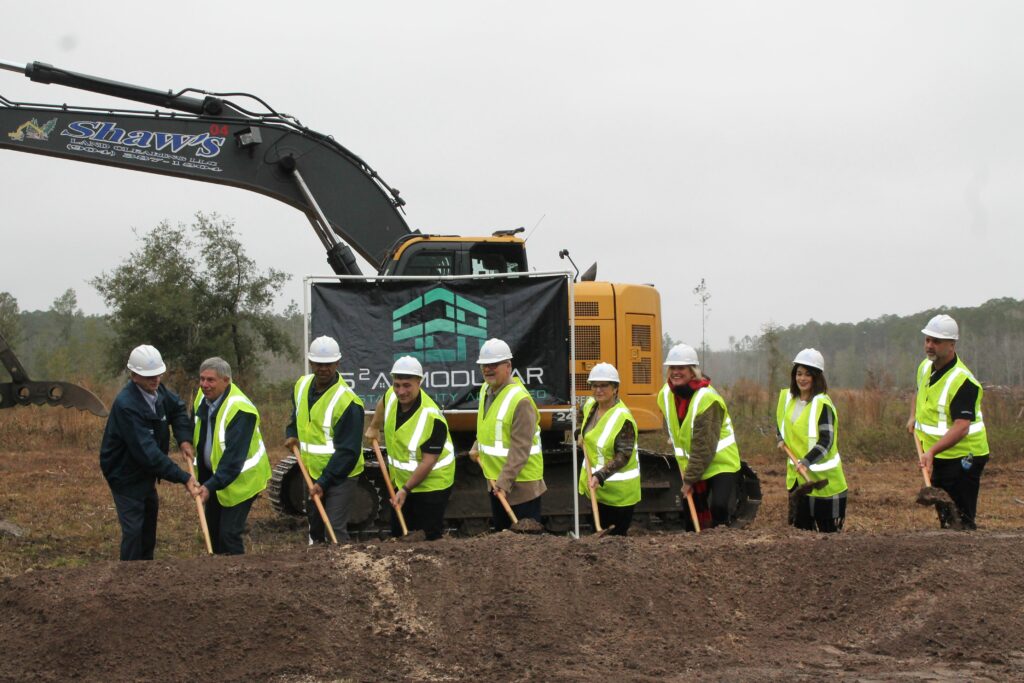 Each MegaFactory is projected to generate more than $140 million of total economic impact to the region, in addition to creating 250 new jobs. Built using proprietary technologies, the MegaFactory runs entirely on sustainable energy with the help of Tesla's commercial-grade battery-storage system, the Megapack, and S2A Modular's revolutionary Graphene solar panels mounted on covered car ports. The facility will eventually have the capacity to produce four million square feet of structures including single family homes, commercial buildings and other properties annually.
Brian Kuzdas, president and co-founder – S2A Modular
"With only two MegaFactories available to retail investors, we are looking for investors who are as passionate as we are about the #GreenLux revolution. We have presented this opportunity to more than 220K people and after learning more about the company, our building practices and our efforts toward sustainability, many immediately became investors. We are extremely proud of what we have accomplished in a short period of time and we want to share that excitement with investors who believe in our goal to create the world's most efficient, electrically self-sustaining luxury smart homes.
Real Economic Impact. #GreenLux Brand Demand. Global Implications.
With S2A present within a region, home buyers and real estate developers will have ready access to higher quality, energy-efficient homes, hotels, multiuse facilities and commercial buildings produced in a climate-controlled factory using technologically advanced construction techniques. Economic development will be delivered from both the manufacturing facility, as well as the buildings that are manufactured there.
From single family homes, multifamily buildings, world-class hotels, commercial mixed-use buildings to specialized "SH1" buildings designed to tackle the homeless crisis in the United States, more than 5,000 GreenLux™ units are scheduled to be built in the next couple of years – with a large wave of new orders arriving daily.
To learn more about investing in S2A Modular, visit www.S2AModular.com/investors.
To sign up for a free webinar, visit www.s2amodular.com/events-gtw.
To speak with an S2A executive, please contact S2AModular@godriven360.com or call 310-374-6177.
About S2A Modular
The Future Is Here. Introducing the #GreenLuxHome.
The first electrically self-sustaining, custom luxury homes are changing the way the world understands residential buildings – creating a new standard in stylish design, construction speed, tailor-made features with high-end materials, "surplus energy income" (Net Zero), superior hemp-based sustainable building materials and smart-connected living. From constructing the latest in patented graphene solar panel-charged designer homes, full communities, commercial buildings to world-class hotels, the stunning S2A MegaFactory is a one-of-a-kind manufacturing center, producing impeccable structures that usher in a new era in better building and living. No more energy bills. Faster construction. Immediately higher home value compared with traditional "site-built" structures. #GreenLuxSavesBucks. Visit www.S2AModular.com and join the #GreenLuxHome revolution on Facebook, Twitter, Instagram, and Pinterest.