Since its inception, modular construction has significantly evolved from the early days of low-cost, simple, one and two-piece rectangular structures to an all-new evolution of luxury homes, hotels and commercial properties featuring stunning architecture, modern amenities and luxurious design. This industry paradigm shift is destroying common modular construction misconceptions and quickly gaining the attention of everyone from big-name real estate and technology investors to large-scale developers and everyone in between.
As modular construction companies from around the world implement new concepts, they are able to demonstrate the future of construction which is being driven by things like smarter technology, sustainable materials and efficiency. Not surprisingly, this has caused seeing a sharp increase in the demand for modular commercial and residential real estate. But the big question is: why now? Modular construction isn't a new concept, it dates back to the 1800s, but with technology taking command of nearly every industry on the planet, the commercial and residential real estate markets are now on board to realize the advantages of this style of construction.
Advanced manufacturing technologies, revolutionary advancements in energy efficiency and drastic cost savings have provided a "boom" in modular construction and now, more than ever, it is attracting builders, developers and investors from across the globe. Let us now take a minute to break down why this is happening, and even more importantly, why modular construction is the perfect investment for all real estate, investors, developer and the individual homebuyer.
Benefits of Modular?
Defined as a sustainable construction delivery method utilizing offsite manufacturing techniques – modular construction most always takes place in a factory setting with several work stations that build and complete the portion of a structure, like a kitchen or bathroom, in several deliverable sections which can be transported by a standard tractor trailer to the jobsite. At the job site, the modules are craned into position and permanently placed on a foundation. The assembly process takes weeks, not months, not including site work like driveways, exterior finishes like stucco and other finishing work. Additional benefits of modular construction include:
Controlled factory building conditions

Modular factories defend against typical issues that can arise during the build process including extreme weather, harsh climates, and outside intruders, like vandals, bugs and pesky animals.
By not having to face poor weather conditions or daylight constraints, factories are able to utilize shift work and have experts working building modules 24 hours per day. Ultimately, this decreases build time by an average of 50%, saving developers and homebuyers thousands of dollars in interest.

Strength

Modular homes are inherently stronger than stick built homes because they are built with added strength to enable the modules to be transported and be craned into position which requires stronger frames and overall construction techniques that remain part of the home forever.

Higher quality construction

Contrary to common misconceptions, modular buildings are much higher quality and much stronger than site-built buildings due to stringent quality control and being designed and built to withstand the rigors of transportation.
Decreased Cost Compared to Site-Built Counterparts
According to a recent blog on TheNest.com that highlights the differences between modular and site built homes, the article states modular homes cost on average 10 – 20% less than traditional stick built homes. This is because of the efficiency of the modular build process and massive reduction in material waste. S2A Modular's #GreenLux properties are even less expensive in the long run since they are engineered from the inside out to be vastly more energy efficient. As expected, per-square-foot costs will vary depending on the types of finishes and other premium design features added to the home, however, the cost savings don't just stop at the price per square foot.
Owners of S2A Modular buildings also see great cost savings in the overall cost to operate the home or commercial property throughout its life because of the sustainable, green technology engineered into S2A Modular buildings which eliminates the most expensive utility bill – electricity.
100% NetZero:

Proprietary technologies, like FreeVolt's revolutionary graphene solar panels, home energy storage systems like the Tesla Powerwall, low-voltage lighting and state-of-the-art HVAC systems allow S2A Modular buildings to operate Net Zero, meaning the building produces enough renewable energy to meet its own annual energy consumption, ultimately eliminating electricity bills.

Proven Statistics

Because of their cutting-edge design, FreeVolt graphene showed a proven production increase of 20 to 43 percent over competitor solar panels in independent testing. This not only increases the overall value of the property, but it also eliminates the building's energy bill. In many cases, it also creates a net-positive situation that results in excess power that is sold back the energy grid. New legislation and updated net metering regulations are helping home and business owners receive the maximum amount of compensation for overproduction. Net positive energy turns a building into a passive income generator and accelerating the property's return on investment.
Why is Now the Time to Invest?
So why are so many investors, small and large, hopping on the modular construction industry bandwagon? To put it simply: bigger and faster returns on investment than traditional real estate opportunities. Investors working with S2A Modular are passionate in supporting the company's mission of creating luxurious, sustainable properties, and they want to be a part of the #GreenLux revolution.
Revolutionary Build Process = Lower Costs & Higher Returns

Controlled factory conditions save time — Several teams can work simultaneously on different parts of a structure, decreasing common construction delays and increasing efficiency of the build. When time is saved and the work is done faster, reduced labor expenses mean reduced overhead and lower overall build costs.

Future-Forward Materials

S2A Modular homes are built with the latest organic materials, many manufactured directly by S2A Modular, providing super quality materials at lower costs.
Property Week noted offsite building construction can create huge carbon savings in both embodied carbon emissions and operational carbon, which is the energy used once built. This is vital for investors looking to future-proof assets against tightening energy-efficiency regulations.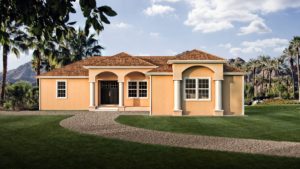 S2A Modular's GreenLuxHome 13
For more information on S2A Modular investment opportunities visit s2amodular.com/investors.
For more information for developers and commercial property opportunities, visit https://www.s2amodular.com/builders-commercial/.
For general information on S2A Modular's #GreenLux home revolution, visit s2amodular.com.